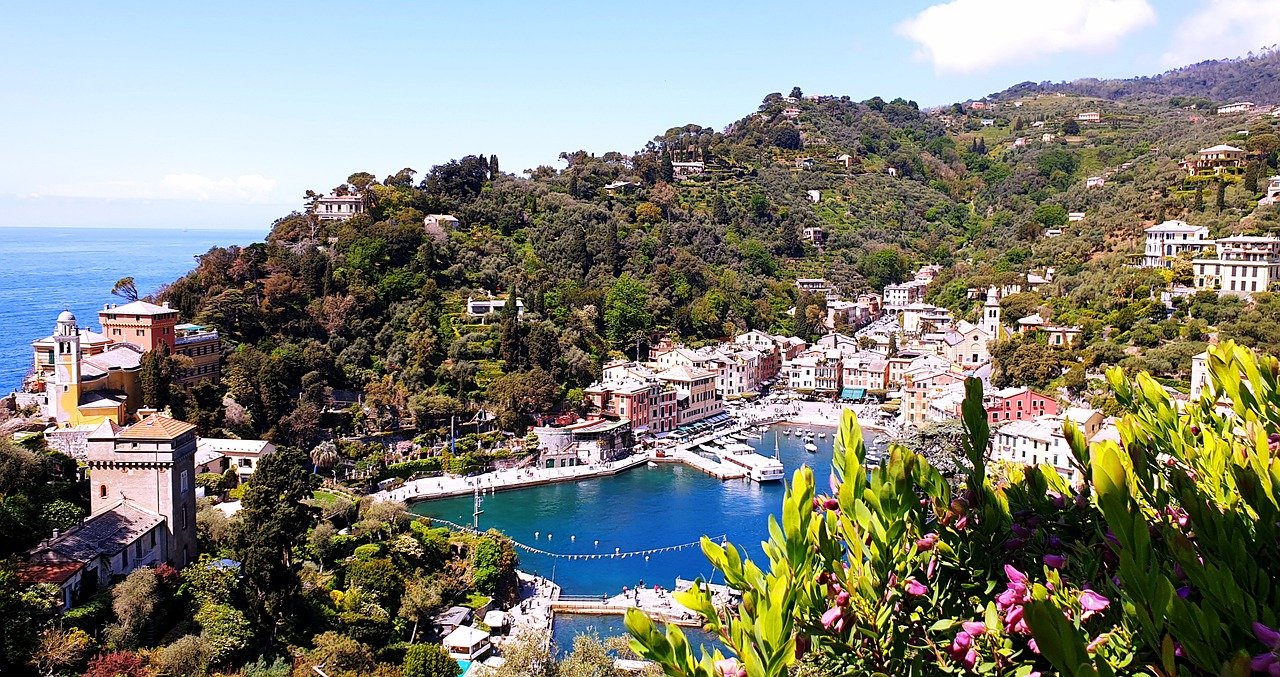 PORTOFINO RESTAURANTS
Where to eat in Portofino
Suggestions for enjoying Italian cuisine in Portofino
When it comes to Italian cuisine Portofino definitely has to offer some of the finest dishes from the Ligurian region. Besides delicious pasta, seafood and pizza you need to taste the local Genovese pesto, the minestrone, or focaccia. There is a wide variety of nice restaurants in Portofino, many of them offering beautiful sea views.
Make sure to try the gelato, most places in Portofino offer excellent Italian ice cream. Calata 32 is one of the best places to try authentic gelato.
Most of the restaurants in Portofino are located in the main square and choosing one can be a bit confusing. Expect prices in Portofino to be higher than the Italian average and even higher than the Italian Riviera average.
Ristorante Stella is a great choice for pasta and pesto Genovese. It is located on the main square, facing the harbor on the right. The restaurant is owned by the same family for eight generations. It is closed on Wednesdays.
Taverna del Marinaio is an excellent place to try out fresh seafood. It is located in the Piazzetta, very close to the sea, on the left side. It is closed on Tuesdays.
If you want to skip the view and get a cheaper alternative without compromising the quality of the food, Trattoria Concordia can be found just 400 meters away from the sea on Via del Fondaco.
No trip to Italy would be complete without the taste of Italian wines. One of the best places to taste wine in Portofino is Winterose Wine Bar, located near the end of the harbor walkway.