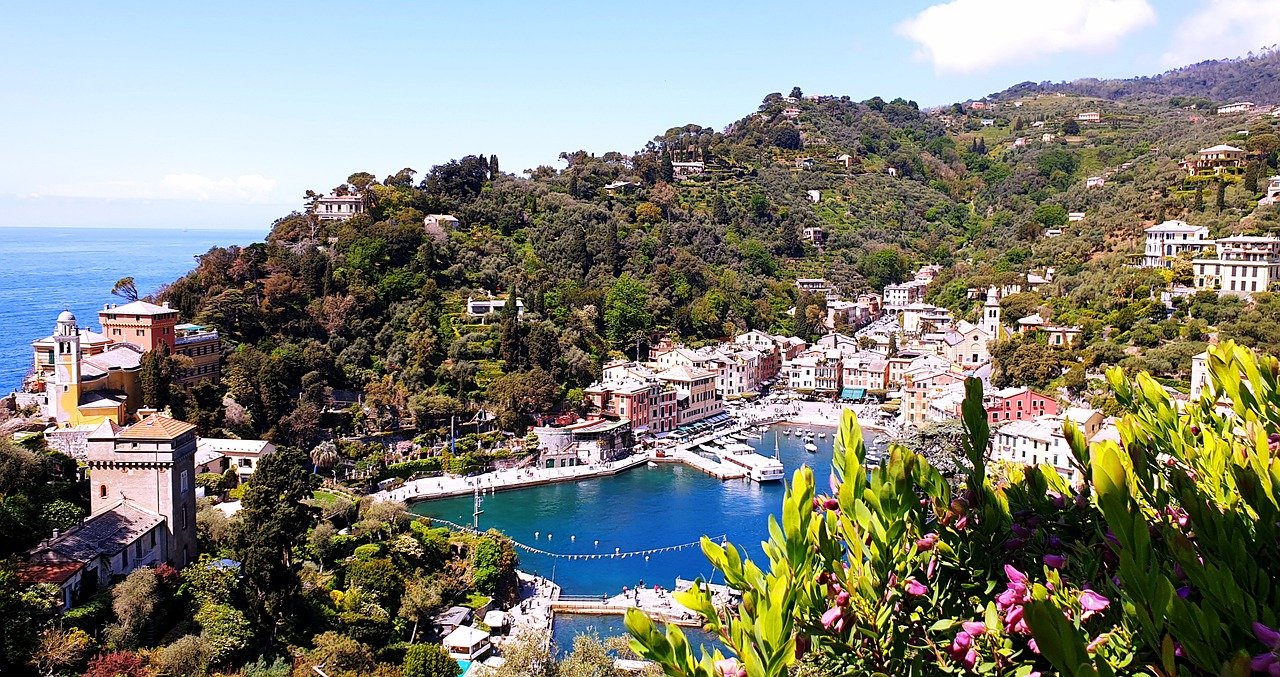 DISCOVER PORTOFINO
Enjoy The Best Of Portofino
Attractions and places worth visiting in Portofino
Portofino Water Activities to Enjoy!
Portofino is one of the most popular summer destinations and a synonym for relaxation. Take a walk, enjoy the beautiful outdoor scenery and the town's lifestyle, taste Italian cuisine, and shop for souvenirs. The town itself is small and picturesque, and besides just chilling around here are the most recommended thing to do and to see:
Visit the Statue of Christ of the Abyss – The bronze statue of Jesus by sculptor Guido Galleti is located under the sea over 15 m deep in San Fruttuoso Bay.
The sculpture is accessible only by sea, and there are tours from Portofino or the small village of San Fruttuoso.
Visit Area Marina Protetta Portofino – The Marine Protected Portofino Area is between Camogli, Santa Margherita Ligure, and Portofino.
Church of San Giorgio – From the square of Portofino, you need to climb towards the peninsula, and in a few minutes, you reach the St. George church, from where you can enjoy a breathtaking view.
See the Faro di Portofino – Lighthouse of Portofino is located in Portofino harbor, very close to St. George church.
Castello Brown – Not far from St George and the Lighthouse, there is the Brown Castle, also a museum. The entrance fee is 5 euros/per person.
Piazza Martiri Dell'Olivetta – Heart of Portofino, the Martiri Dell'Olivetta is the main square of Portofino harbor along the yacht port. The atmosphere here reminds me of the small fishermen's village that Portofino used to be: seafood and fish restaurants, fishing boats, and colorful buildings facing the sea.
Chiesa di San Martino – Simple but elegant architecture and beautiful interior, San Martino Church dominates the uphill of Portofino.
Oratorio di Nostra Signora Assunta – Located via Roma in Portofino, The oratory of Our Lady of the Assumption is a small Catholic chapel and place of worship. Enjoy the peaceful atmosphere and beautiful interior.
Museo del Parco – Visit the museum of outdoor statues in Portofino, where you can admire works of art by some of the world's most famous sculptors, such as Man Ray, Alberto Buri, Pietro Consagra, or Arman. You can also have a nice view of Portofino Riviera from the terraced garden.
Cesare Charter Portofino – A service tour offering a relaxing and exciting full-day trip along the coast, including Cinque Terre, the Gulf of Tigullio, Red Cliffs swimming and snorkeling, and a nice restaurant.
Portofino Taxi Boat – This boat tour can be one of the most relaxing experiences in the summer and spring or autumn. It provides the best overview of Portofino from the sea, a small journey into its history told by a local. Depending on the season, the tour includes activities like snorkeling and sunbathing.