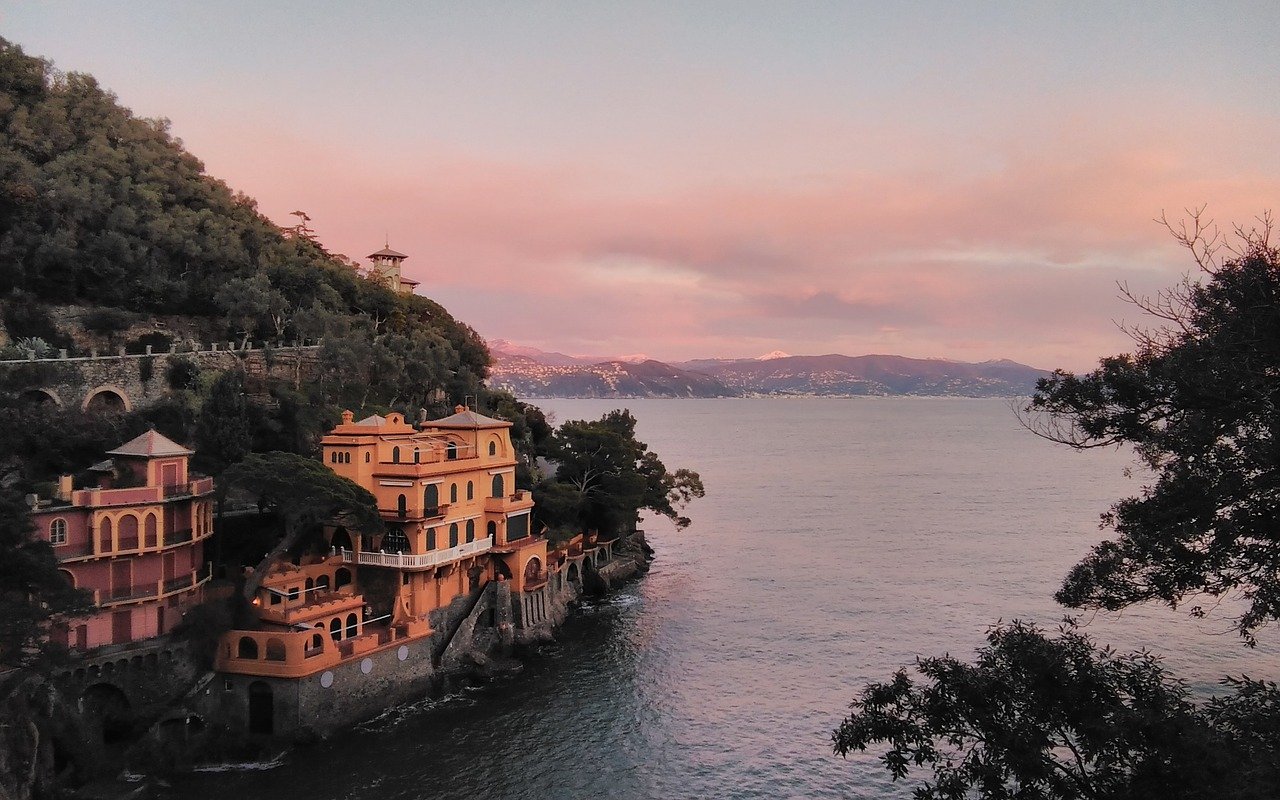 WHERE TO STAY IN PORTOFINO
Your Favorite Hotel in Portofino
Book now and secure your dates! Don't miss out on deals in one of Europe's best destinations, Portofino!
Luxurious, elegant, or simple and comfortable, Portofino offers a wide variety of hotels and apartments to suit all tastes. Follow the links with our recommendations or find your favorite hotel on the map and book in advance to secure your dates. We wish you a pleasant stay!
Portofino Hotels
Splendido, A Belmond Hotel, Portofino☆☆☆☆☆
A five-star hotel with double orientation, one facing the yacht port and one the Piazzetta (the main square) of Portofino. In the past, the hotel used to be a monastery. It still could be, almost, rising, rectangular, above the trees. Up close, however, its lobbies, cafés, and rooms occupy several levels, as it conforms to the contours of the hill.
This luxurious hotel has a perfect location, great staff, and amazing surroundings for an unforgettable holiday.
Located in every good area between the Piazzetta and the harbor of Portofino this elegant four-star hotel provides all the facilities you need for your dream holiday.
Shuttle service to the Baia Di Paraggi beach is also available from here.
Hosted by a historical villa this four-star hotel in Portofino is located uphill on the seaside offering a stunning view and also access to a private rocky beach.
Its impressive exterior contrast with a modern and simple but stylish interior for a comfortable stay. A good bar and restaurant are also available.
One of the few hotels located right on the small port of Portofino, this three stars hotel offers a beautiful view and great services for its customers.
It also has an Italian-specific restaurant and café.
Eden ☆☆☆
This three-star hotel has a perfect location and good recommendations from tourists which makes it a perfect deal for a lower-budget holiday in Portofino.
Portofino Apartments
This apartment complex comes with equipped kitchen in each room and a beautiful garden to enjoy and also can host up to 4 people in case you travel with your family or friends. It is one of the best-rated accommodations by tourists and it also has good prices.
Located just a few steps from Piazzettta, this cozy apartment will provide you with all the comfort you need during your stay. It also has an equipped kitchen and it can host up to four people, which makes it a perfect deal especially if you travel with your friends or family.
Located 5 minutes walking distance from the Piazzetta of Portofino this rustic-decorated apartment is very comfortable and well equipped, a good deal for budget travelers. It can also accommodate up the 4 people.
Portofino Hotels Map