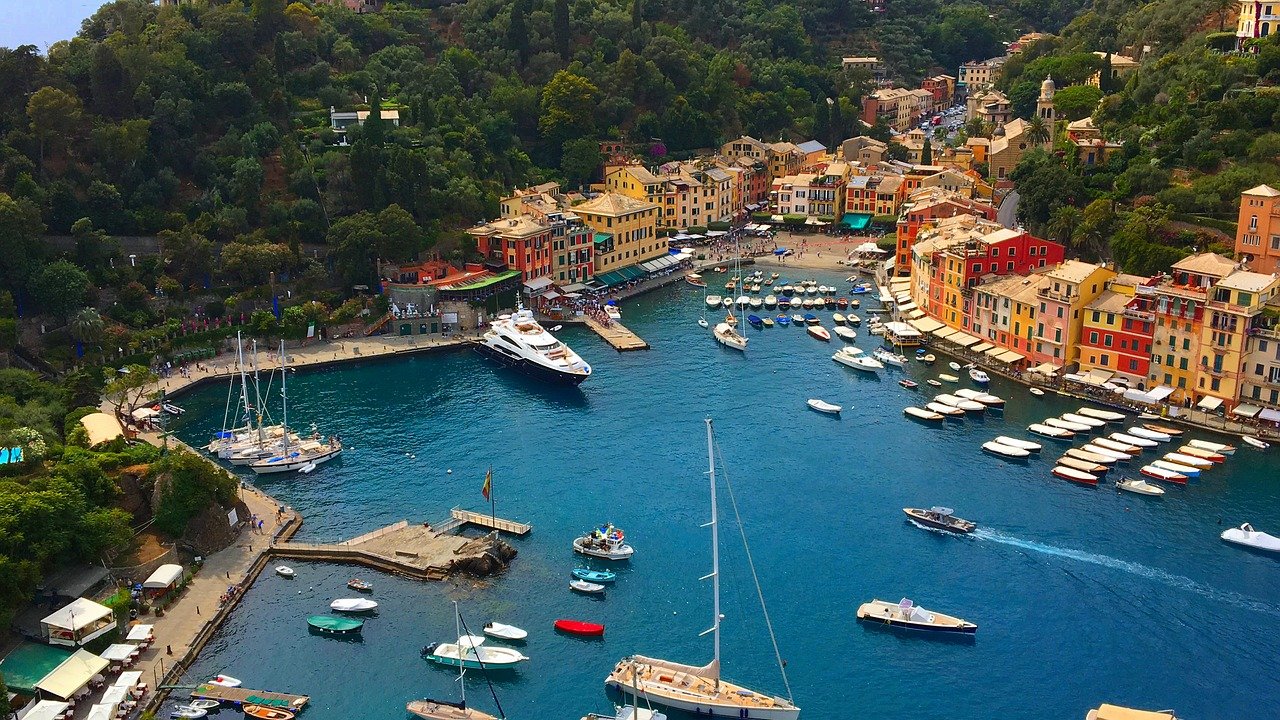 How to get there:
By plane:
Here are the closest airport connections to Portofino and how to get here by road.
If you are traveling by plane Portofino is 45 km East via A12/E80 (about one hour driving in traffic) from Genoa Cristoforo Colombo Airport (IATA: GOA) which is the closest option. Car rentals companies are available here and you can also book online.
From Milan Malpensa Airport Portofino is 220 km South (2:40 to 3 hours driving) via A7/E62 and 206 km West from Florence Airport, Peretola via via A11 and A12/E80 (about 2:30 hours driving)
From Turin Airport you are 230 km SE (about 2:30 to 3 hours driving) via via A21/E70 and E25/.
If you are traveling from France, Nice Airport, Côte d'Azur is the closest airport, 237 km distance, connected via A10/E80 and it takes about 3 h drive in traffic.
By public transportation:
If you travel by public transportation the most convenient way in Portofino is to take a train from Genoa to Santa Margherita Ligure – Portofino station, which is 5 km away from Portofino. The ticket price from Genoa is 3 euros and the trip will last 45 minutes. Regular buses and boats are available from here to Portofino.
For more info and updates please check trenitalia.com
By boat:
Portofino is also a harbour resort so one of the most exciting ways to get here could be by ferry boat or even by a rental yacht.
During the summer there is one direct ferry riding every day from Genoa to Portofino but also there are many other connections with a stop in Santa Margherita Ligure.