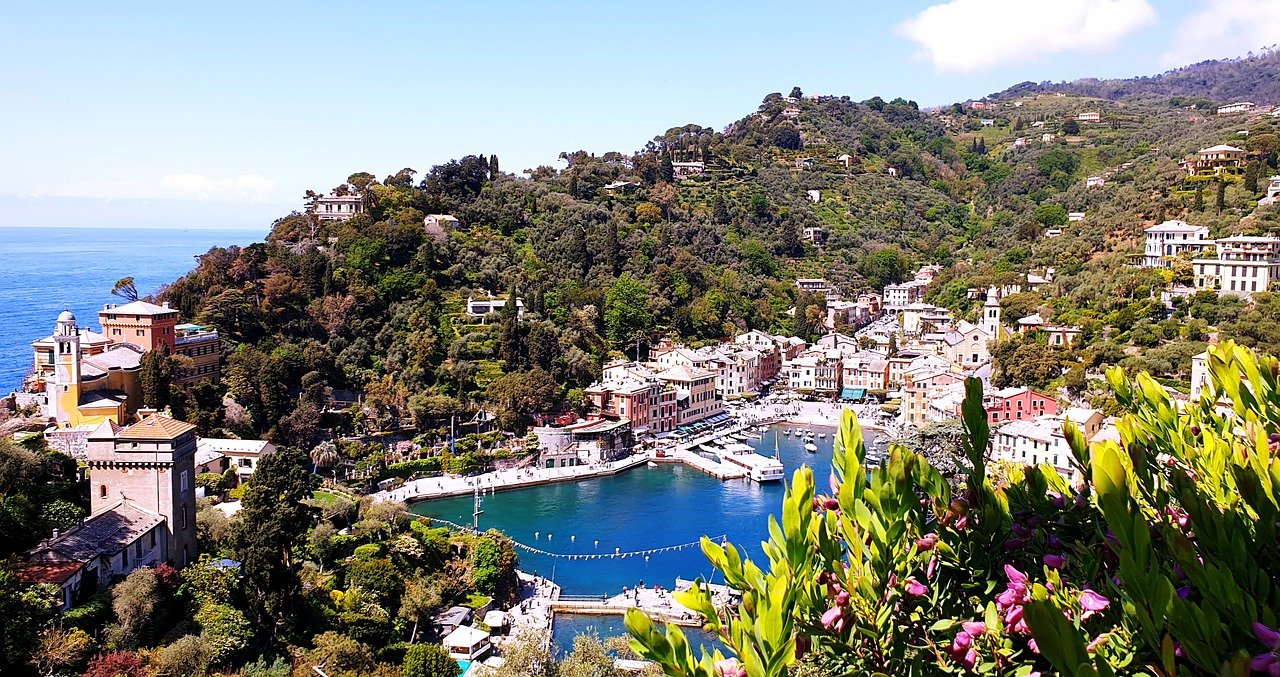 PORTOFINO TOURISM
Welcome to Portofino, Italy
Discover the charm of Portofino: A paradise of natural beauty and timeless elegance
In the heart of the Italian Riviera, on the Ligurian Sea lies a coastal town with a tranquil crescent harbor with a hill of olive groves and small vineyards in its background. It's called Portofino.
Portofino is featured on many postal cards and the town itself is just as pictured: beautiful in shape and color, its harbor cradled by a piazza which in turn is rimmed by tiny pastel houses, yellow, green, and blue.
Above it, the climbing green of the hillside, the villas are barely visible through the growth.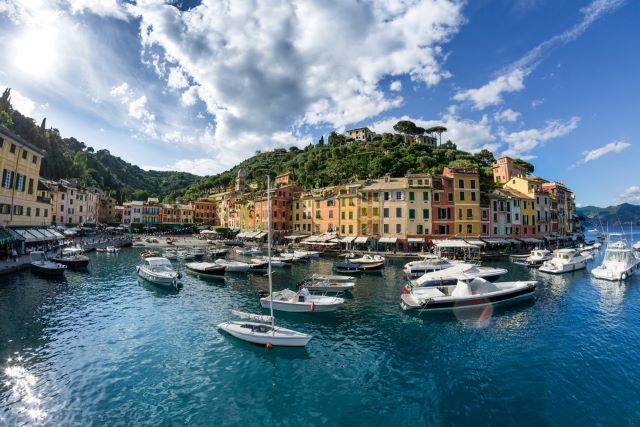 Portofino's birth is hidden in the midst of the Roman era when it was known by the name given it by Plinius the historian – Portus Delphini, Dolphin's Harbor.
Was it the large fish in the cove or the fish-like shape of its promontory? That has never been clear.
The Benedictines established a monastery in the 1400s on the site of Hotel Splendido only to abandon it in the 1500s after repeated raids by pirates. The building remained an empty ruin until the 1800s when a titled European family restored it as a summer villa. In the 1850s, British aristocrats began making Portofino popular, believing that relics of St. George, England's patron saint, rested in the parish church.
Only 500 people live in Portofino – fishing families, shop owners, people with hotels or restaurants, and a few who work in Genoa. The elderly are perched on the doorsteps, many of the women doing lacework, the men staring out at the sea.
Portofino's most unforgettable view is reached by climbing a number of long, easy steps up from the harbor to the Fort of St. George, built in the mid-1500s. There, you can get the place virtually to yourself.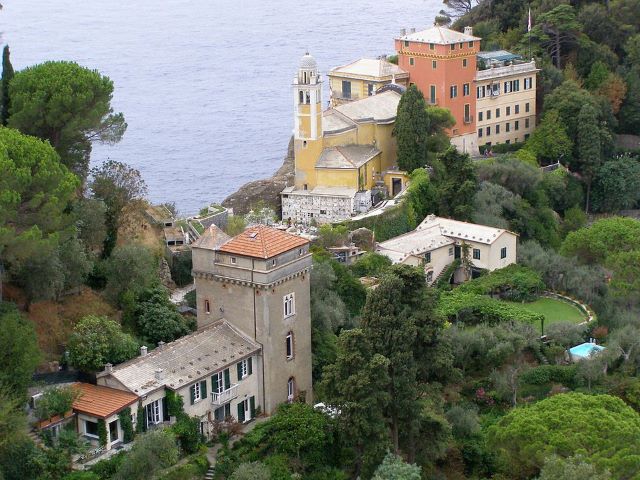 Climbing a bit further, onto a circular parapet, you encounter a view so spectacular that it might have been a miniature movie set. Very far below are towers and steeples, villas and piazzas, and extending in front of them like a stage, the calm blue harbor, and sea.
The small picturesque town of Portofino was always a magnet for celebrities. English actor Rex Harrison owned a villa here while Elizabeth Taylor was proposed to by Richard Burton in Portofino's Hotel Splendido. More recently, Avril Lavigne spent her honeymoon here and Kylie Minogue regularly visits it.
The best times to visit Portofino are during spring and autumn. During summer the small town can get a bit overcrowded, especially during weekends while during winter the weather might get too cold.